We would like to introduce you to some of our team members. All of our staff here at Recruiting Edge Staffing have a common goal of helping our clients acquire the finest staff in the industry and assisting our candidates to find the best possible employers.
Customer service is our number one goal and this group of professionals are experts at just that!
Susan Ahonen is Principal and Managing Director at Recruiting Edge Staffing, leading all talent acquisition and employee retention efforts for clients in various industries throughout the United States. She oversees all recruiting services, as well as recruitment process outsourcing, compensation benchmarking, job analysis and employee satisfaction survey services.
After founding Recruiting Edge Staffing in 2012, Susan led the firm to become a top recruiting entity for various industries serving clients across the U.S. and placing more than 360 professionals in 6 years of operation.
Susan has spent the last 6 years of her professional career in the recruiting, staffing and executive search industry — with the bulk of that time spent solely in the Banking/Financial Services, Healthcare/Hospitals, Software and Technology Industries. Earlier in her career, she honed her recruiting skills in a human resources management capacity for companies in the Banking, Accounting, Financial Services, Healthcare/Hospital and Pharmaceutical industries.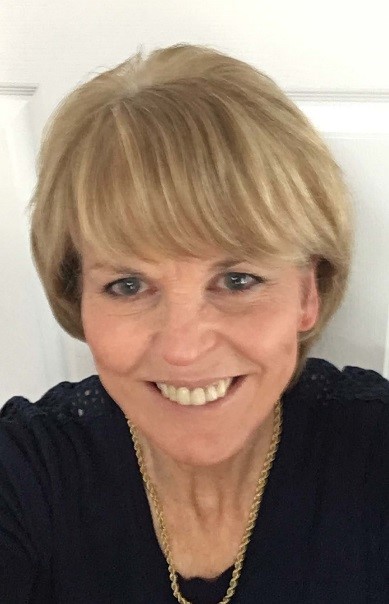 During this time frame, she developed a network of contacts that has enabled her to be successful in countless searches for her current clients. Susan is passionate in her goal of surpassing client's expectations and assisting them with their talent acquisition and employee retention strategies.
Susan is an active member of the American Payroll Association and Society of Human Resources Management. Susan earned a Bachelor of Science Degree in Business Administration with specialization in Finance from Northeastern University, Boston, MA, an Executive MBA, with specialization in Business Administration and Finance from Suffolk University, Boston, MA and Masters Certification in Personnel and Industrial Relations from Southern New Hampshire University, Manchester, NH. She also is a Certified Payroll Professional through the American Payroll Association.
Kristin Ahonen
Account Manager / Senior IT Recruiter
Kristin joined Recruiting Edge Staffing in May of 2018. She is our lead go-to person on IT, Visual Communications, Marketing/Advertising and Retail recruiting efforts for all retained level searches. She works diligently on these positions, from acquiring them to building a strategy to fill them.
She has developed extensive knowledge in talent acquisition across the Visual Communications, Retail and IT industries, previously serving as a Web Designer and Developer working independently with clients across the US, Graphic Designer for the Menu Shoppe, Savannah, GA and Retail Manager for Tervis, Atlanta, GA.
Kristin holds many roles at Recruiting Edge Staffing to include Marketing Coordinator and Web Designer and Developer, and has been a very successful full-cycle recruiter and key account manager. Kristin has a keen ability to source and spot talent and both clients and candidates alike enjoy working with Kristin.
Kristin earned her Bachelor's Degree of Fine Arts in Communications with a specialization in Graphic Design from Savannah College of Art and Design, Savannah, GA and acquired certification in Full Stack Web Development from Georgia Institute of Technology.
Kristin is a driven professional, adept at managing small teams, reaching recruiting deadlines, exceeding goals and providing the ultimate customer experience.
We look forward to hearing from you. Please let us know how we can assist you!